I have a lot of patients who only take the pill because they otherwise get acne or others who think they should put up with impurities or hair, and some women want fresh and radiant skin. I have been sending patients of all ages to Dr. Holle Robatsch. With cheerful energy and impressive competence, she finds a beautiful, healthy and personalized solution. Miss Dr. Holle Robatsch is always in a good mood and extraordinarily respectful. My patients are always very grateful for the recommendation, as their problem, which may have been with them for many years, has been solved here. Thanks, Dr. Holle Robatsch!! Dr. Bibiana Kalmar, Specialist in Gynecology, 1070 Vienna
Dr. Bibiane Kalmar, 57 y.o.
I am a dermatologist myself. For surgical interventions and nursing advice, I only trust my medical teacher and come to her practice for regular check-ups.
Dr. Katharina Schellmann, 31. y.o
Brunn i. Mountains, January 2019
I finally found a doctor who correctly identified and diagnosed my vein problems with an ultrasound scan. The proposed measures helped me a lot and made me pain-free. She also painlessly desolated the unsightly, visible spider veins with foam, so that I am now almost "flawless". I should have visited Dr. Holle-Robatsch much earlier.
Eva K.

Preventive medicine is the most important thing in our family. In the meantime, all generations - from great-grandmothers to elementary school children - have regular examinations of their moles in the practice of Dr. Holle-Robatsch. Using the latest technology, the photos are compared over the years. This gives us the highest possible security to do everything for our skin health.
Harald N., 42. y.o.
Vienna, September 2018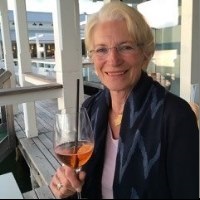 I travel twice a year from Carinthia to be examined by Dr. Holle-Robatsch. My leisure activities, such as golf and skiing, put a strain on my skin and I need different care depending on the season. Sometimes this is even sent to me at home by post. If laser removal is necessary, this will be done promptly in the practice. I feel well advised and looked after here.
Heidemarie P., 80 y.o.
Miss Dr. Sylvia Holle-Robatsch takes my health and beauty desires very precisely and sensitively and responds to them with great care and excellent medical expertise. She advises me on my questions and uncertainties and finds the perfect advice and tailored solution for me. All treatments and measures are always extremely effective and targeted. There is a professional but relaxed and friendly atmosphere throughout the practice, almost as if you were visiting a friend.
Manuela K., 52 y.o.
Vienna, February 2019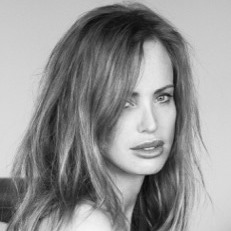 During my time as a photo model, I lived and worked in many countries. On my visits to my home country, I always try to make an appointment in the Holle-Robatsch modern doctor's practice. Here I can fully trust the quality of the treatments.
Nicola N., 30 y.o.
Milan, December 2018
In previous years I paid too little attention to my skin. Unfortunately, sun protection was not an issue during leisure time. Dr. Holle-Robatsch carefully pointed out to me that the visible damage to the facial skin is already skin cancer cells. She developed a skin protection program to avoid further damage. Every 6 months, I have to undergo screening and treatment to repair the cells of my skin. I am reassured that the first successful results are already visible.
Peter U.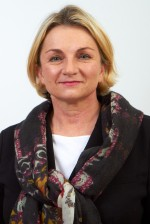 I can send my sensitive little patients and their concerned parents to Dr. Holle-Robatsch in the quiet atmosphere of her private practice. Competent medicine is offered there with a lot of understanding. - Prim. Dr. Beatrix Blaha-Emich, Specialist in Children and Adolescent Medicine
Prim. Dr. Beatrix Blaha-Emich
Vienna, April 2019