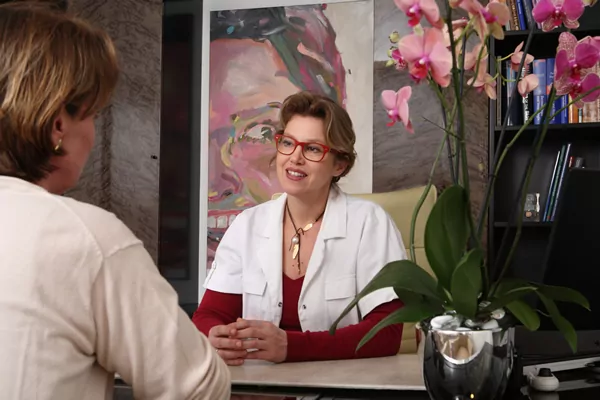 Dermatology and aesthetic medicine are our expertise and passion!
Dr. med. Sylvia Holle- Robatsch is a Board-Certified Dermatologist with a special interest in aging skin, cosmetic dermatology, and cutaneous laser surgery. A caring and compassionate physician, Dr. Holle-Robatsch received her Medicine Doctorate in Austria and completed her specialty training in Dermatology in Vienna at the Wilhelminen Hospital and achieved an additional specialization in Phlebology. Her competence in Cutaneous Surgery was surveyed over 15 years by her father, Prof. Dr. Jürgen Holle, an international famous plastic surgeon.
Dr. Sylvia Holle-Robatsch performs various cosmetic procedures including neuromodulators, soft tissue fillers, chemical peels, and sclerotherapy. She also provides laser treatments for rosacea, vascular lesions, pigmented lesions, sun-damaged skin, and skin resurfacing for rejuvenation and scarring. Other clinical interests of Dr. Holle-Robatsch's include, early skin cancer detection and establishing appropriate skincare regimens to prevent skin cancer and aging.
She is a member in good standing of the Austrian Society of Dermatology, Cosmetic Dermatology, International Cosmetic Surgery, the Pediatrics' Dermatological Society, the International Society of Dermatology, and the International Society for Laser Medicine & Surgery. and Member of Skin Cancer Foundation.